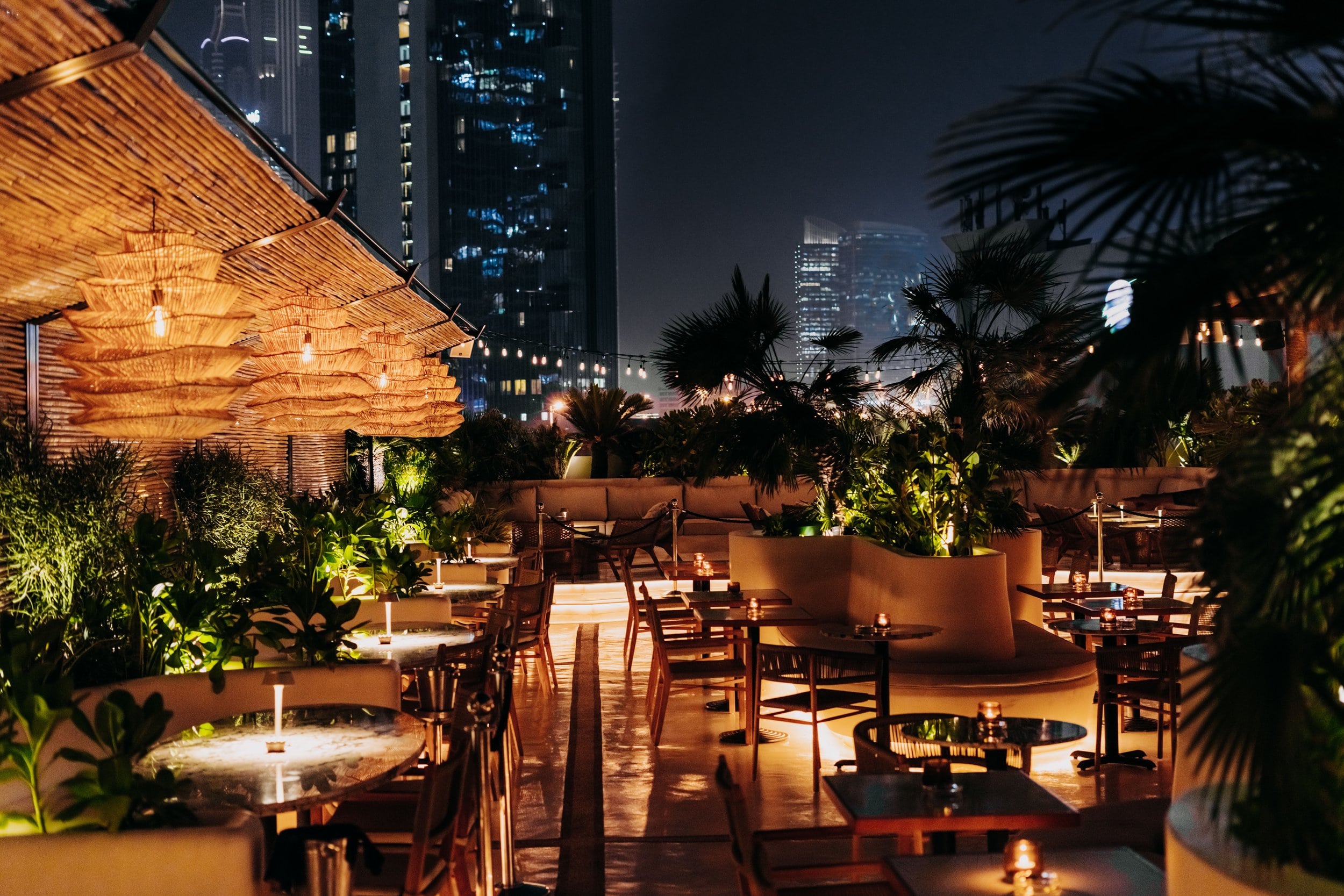 Canary Club's rooftop bar opens at Banyan Tree Residences Dubai
A new rooftop bar is now open at Sweid & Sweid's Banyan Tree Residences – Dubai. TIKI's is located above the Canary Club, offering a scenic new outdoor destination and cocktail experience to complement the restaurant below.
Maher Sweid has welcomed the opening of the new F&B concept, commenting that "the opening of TIKI's further enhances the lifestyle offering at Banyan Tree Residences. Residents of the neighbourhood and surrounding areas are in need of a quality offering in a trendy setting. TIKI's provides that and more! We have been delighted at the enormously positive response."
Founder, Joey Ghazal, said: "TIKI's is a place where everyone can enjoy a range of new tiki-inspired cocktails, crowd-pleasing Japanese Mexican bites and panoramic skyline views – all to the sounds of tropical house and afro beats."
Canary Club officially opened its doors to rave reviews in Spring 2022, taking up residency in a bespoke building located within the perimeter of Banyan Tree Residences.
TIKI's is open daily from 5pm onwards each night. Visit the website here.