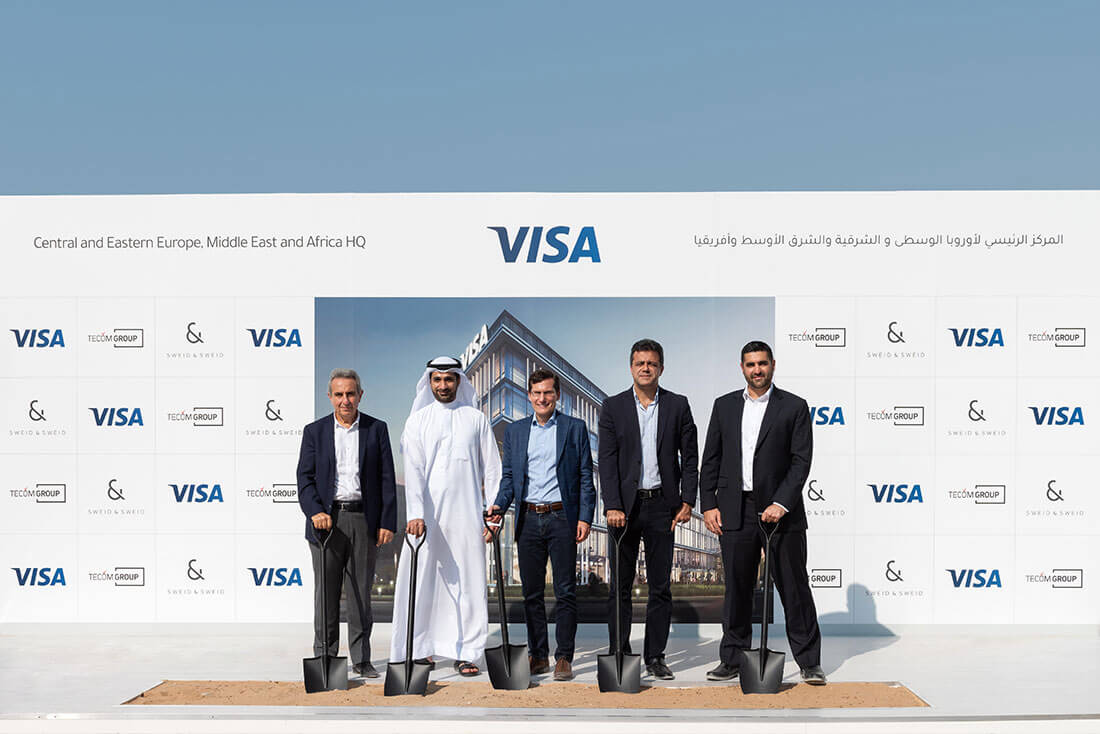 Groundbreaking Ceremony Kicks off Construction of Visa Regional HQ
Groundbreaking Ceremony Kicks off Construction of Visa Regional HQ
Dubai, November 25 2019 – International property developer Sweid & Sweid has broken ground on the new Dubai headquarters for global digital payments leader, Visa, less than a month after the project was announced.
The new build-to-suit building in Dubai Internet City will increase Visa's capacity to over 500 people for the rapidly growing CEMEA (Central and Eastern Europe, Middle East and Africa) region that caters to 87-markets.
"The modern professional no longer has the same needs as 20 years ago, and the modern workplace needs to reflect this shift towards flexibility and innovation. Sweid & Sweid is proud to work with Visa to create this bespoke 100,000 square foot development that is carefully designed to echo the company's global ethos and provide a comfortable, functional and inviting environment for their growing team," said Maher Sweid, managing partner of Sweid & Sweid.
The groundbreaking marks the first milestone on the project, which sits in a prime location in the heart of Dubai's business community. Designed to transform the way people work and interact with the digital payments company, the purpose-built development will feature a state-of-the-art Innovation Hub, collaborative office spaces, outdoor terraces and integrated lobby areas.
Construction is scheduled for completion in the second quarter of 2021.View Original: https://www.cbnme.com