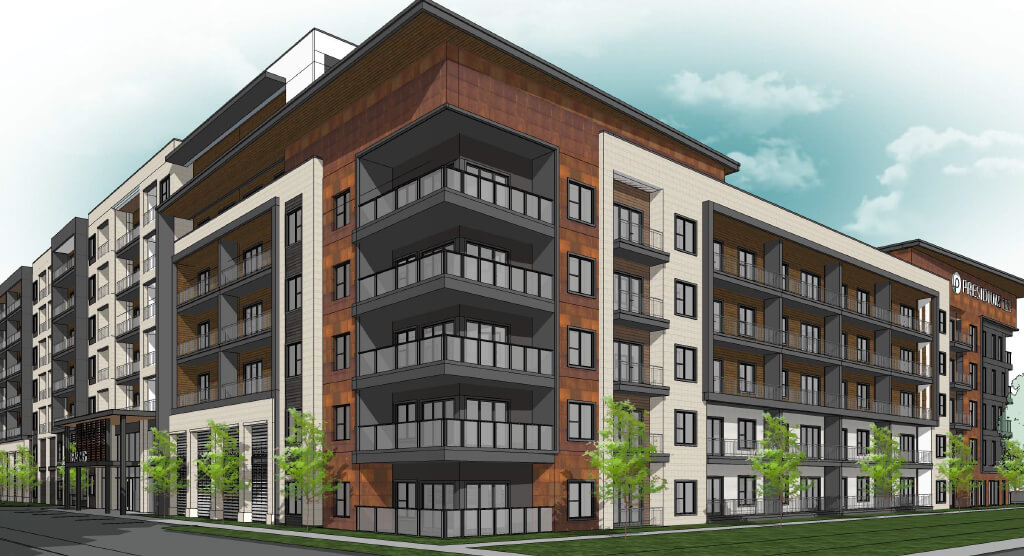 Sweid & Sweid America launches third project in Austin, Texas
Sweid & Sweid America (SSA) has officially revealed plans for its third U.S. project, Waterford 183, located in Austin, Texas – one of the leading multifamily markets in the country. The announcement of the new project follows the successful delivery of The Haywood and launch of Double Creek Phase II, both located in Austin, Texas.
Waterford 183 will deliver a new generation of best-in-class amenities, including a pool and cabanas, fitness center, Spa and Sauna, Yoga/Spin studio, EV car charging stations, Clubroom lounge, Co-working space, Gaming room, Dog park and a Yoga Lawn. Construction on the project is due to commence shortly.
Commenting on the latest project announcement for SSA, Managing Partner Maher Sweid said: "With its strong economy, highly educated and talented workforce, globally respected research institutions, and entrepreneurial spirit, Austin is an exceptional city experiencing nation-leading performance in population growth and a low unemployment rate in the U.S.  We identified its potential early on, and with Waterford 183, we are delighted to be able to build upon the fantastic success of both The Haywood and Double Creek Phase II projects."
Waterford 183 offers 374 market rate and affordable units over 7-storeys, comprised of 46 studios, 216 one-bedroom and 112 two-bedroom apartments. Located in The Domain, Austin's second largest and fast growing central business district, residents of Waterford 183 will have immediate access to key employment centers and world-class lifestyle amenities. The Domain is home to numerous Fortune 500 companies including Facebook, Amazon, Oracle, IBM, VRBO, Whole Foods, Indeed, and Charles Schwab. The project will also be located within walking distance to the upcoming Metrorail Red Line and is just one mile from the newly built soccer stadium that is home to Austin FC.
Key Project Numbers
Land Area (acres) – 3.57 acres
Total Apartments – 374
Net Rentable Area – 326,555 sq. ft.
Average Unit Size – 873 sq. ft.
More to follow in Waterford 183 in due course.