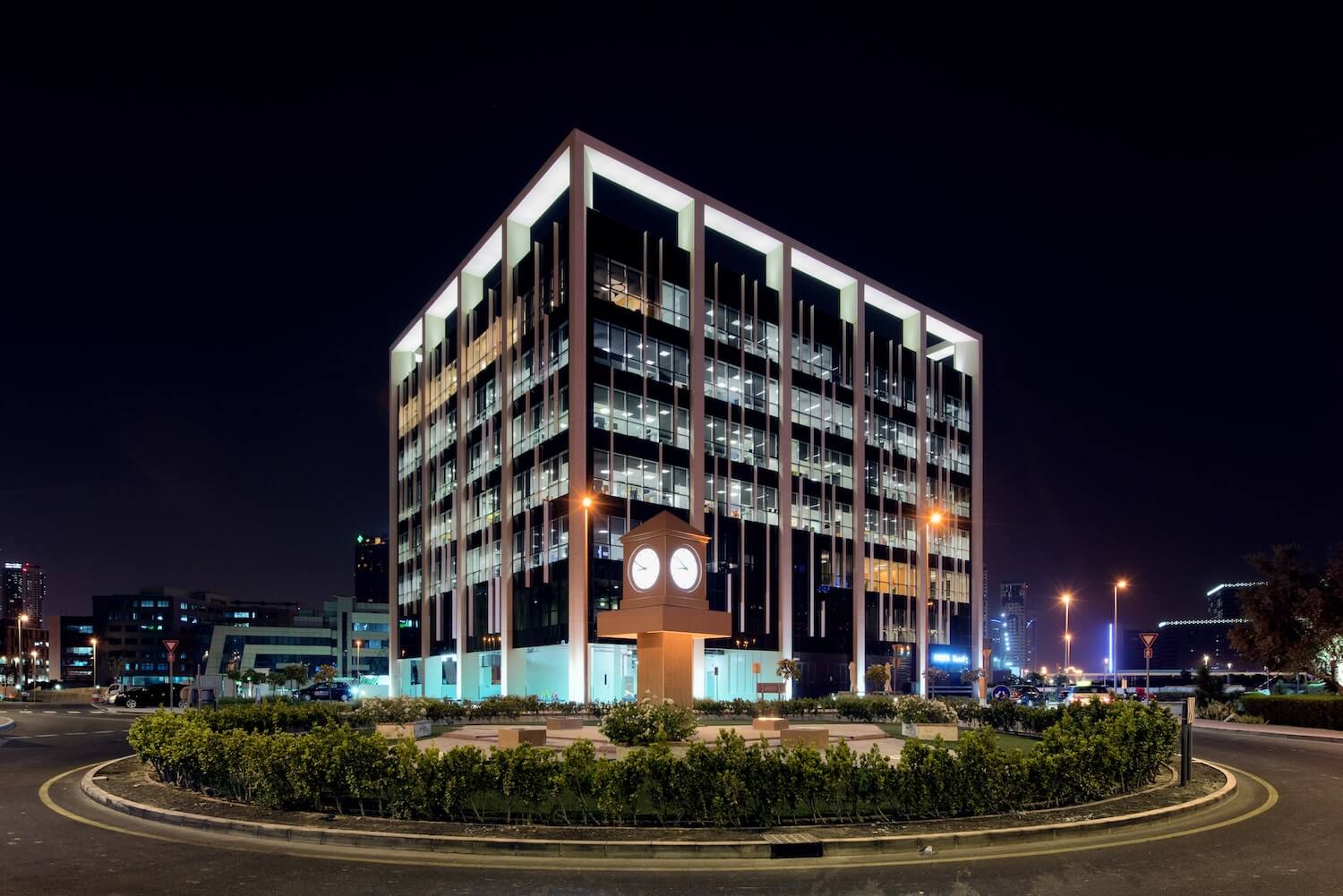 The Edge awarded with LEED Gold Certification
Sweid & Sweid's The Edge office building has been awarded with LEED Gold Certification, in recognition of its energy efficient design and construction.
Located in Dubai Internet City, The Edge is now owned by Emirates NBD's Real Estate Investment Trust (REIT). The building features a series of eco-friendly initiatives and solutions in terms of energy and water use, waste management and indoor environmental quality, all of which combine to reduce energy consumption by up to 30% in comparison to office buildings of a similar size.
LEED (Leadership in Energy and Environmental Design), developed by the U.S. Green Building Council (USGBC), is the most widely used green building rating system in the world and an international symbol of excellence.
Sweid & Sweid Managing Partner, Maher Sweid, expressed his pride at the latest accolade for The Edge. "We are delighted to be supporting the ecosystem of sustainable thought, which is clearly becoming an important issue for developers and tenants alike. This is just the start for us at Sweid & Sweid, whereby sustainability will be a consideration throughout entire design and building process for future projects," he told Construction Week.
He finished by saying: "Receiving the LEED certification is a testament to our commitment to provide comfortable and healthy spaces to work, play, and live. Sweid & Sweid remains dedicated to our vision to enrich lives through the built environment, and will certainly be delivering more LEED certified buildings in the future."