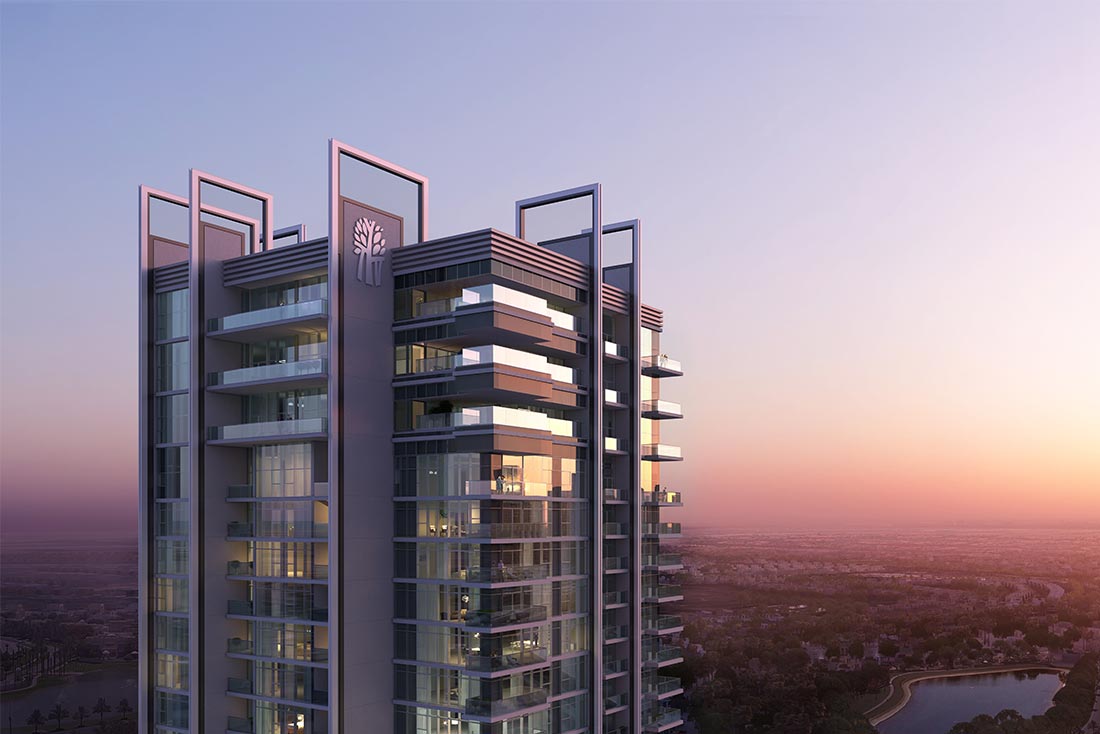 Construction Update: Banyan Tree Residences Dubai On Track For Scheduled Opening
Banyan Tree Residences – Hillside Dubai, a residential resort-style project developed by Sweid & Sweid in partnership with Banyan Tree Hotels & Resorts and Brewer Smith Brewer Group, is on track to open in September 2019 as the project celebrates reaching the roof level this week – a key marker in the construction of the luxury development stretching over 2.5 acres.
Maher Sweid, managing partner of Sweid & Sweid, commented: "Banyan Tree Residences – Hillside Dubai is on track to delivery in Q3 of 2019 and will provide the unique offering of luxury homes in a resort setting. There is a growing demand for quality housing and lifestyle in premier locations in Dubai, and what sets this project apart is the exclusive offering of design and finishes coupled with the expansive amenities managed by Banyan Tree. We put happiness and well-being of the residents at the very forefront and look forward to welcoming them to their new homes in the heart of new Dubai."
The residential resort will offer a dedicated spa with Banyan Tree massage therapist for residents, free weekly yoga classes, a community clubhouse with gym, children's play areas, tree-lined lawns, 32-m infinity pool and a poolside café. Paired with Banyan Tree Group's unique approach to hospitality, these resort-style amenities will offer the homeowners all the benefits of a resort within a residential community.
With ground first broken in May 2016, the commencement of construction was far ahead of the sales launch – a Sweid & Sweid strategy to showcase its commitment for quality and timely delivery.
In addition to the recently completed on-site sales centre, work has commenced on the adjacent landscaped gardens and amenities to give early purchasers a glimpse of their upcoming lifestyle and provide the 10,000 plants and trees the opportunity to mature prior to full project completion.
Apartments at the Banyan Tree Residences start at Dh1.5 million ($408,322), with a range of unique layouts on offer – from one-, two-, three- and four-bedroom apartments to garden duplexes and full-floor penthouses.