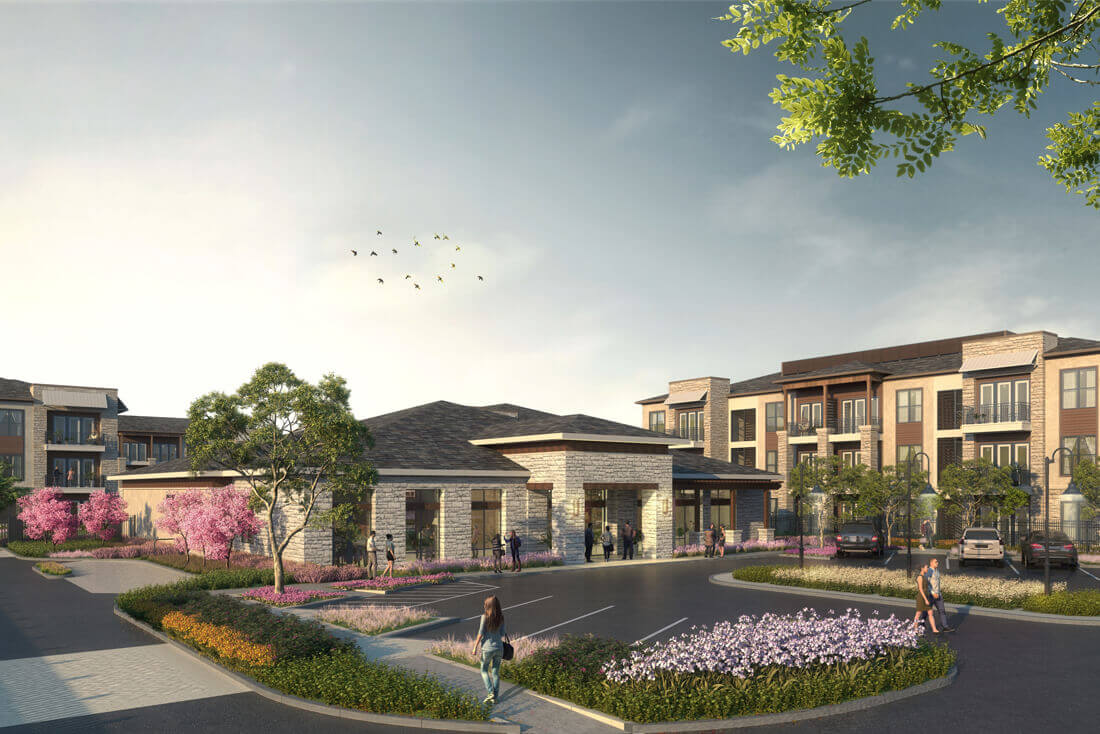 Texas Developer, Dubai Investors Plan Apartments in One of America's Fastest-Growing Areas
Project Near Austin Marks Overseas Firm's First Formal Expansion in US
A real estate development and investment firm is partnering with Dubai-based Sweid & Sweid to build apartments in the second-fastest growing county in America over the past decade.
Stillwater Capital Investments, a Dallas-based apartment developer, which is also working in a partnership on a project surrounding the PGA of America headquarters in North Texas, has started construction on the sprawling apartment community spanning 12 buildings in the growing South Austin, Texas, neighborhood about 18 miles from downtown.
For Sweid & Sweid, an international property developer, the new partnership in Austin marks the company's formal expansion into the United States. This comes after the real estate firm has worked on some big projects overseas, such as beginning work on the new Visa regional headquarters in the Middle East and the Banyan Tree Residences, a 31-story, 235-unit residential tower in Dubai.
The move to U.S. real estate has been two years in the making and is expected to provide Sweid & Sweid's investor base a more diversified investment platform by tapping into the "burgeoning" U.S. real estate market, said Managing Partner Maher Sweid.
The three-story, 372-unit apartment property underway in Austin is tentatively being called Stillwater Double Creek and is located at 600 W. Farm-to-Market 1626, near Old San Antonio Road. The project is located in Hays County, which grew its population 41.7% between 2010 and 2018, the second-highest growth rate in the nation, according to U.S. Census Bureau data.
The South Austin area has historically outpaced other areas of Austin in terms of apartment unit absorption, while maintaining a reasonable amount of annual deliveries, said Brandon Easterling, the Central Texas partner for Stillwater Capital.
With few large tracts of developable land within 15 minutes of downtown Austin, Easterling said he believes that in the next three to four years South Austin's density will only continue to increase, giving this property — along with a planned second phase — access to retail and convenience for would-be residents.
According to CoStar market analytics, the South Austin neighborhood is one of the hottest areas of Austin with plenty of new development coming to this part of the city. This area has more than 1,200 apartment units in the construction pipeline, according to CoStar data.
Plans for the development include community amenities, such as a resort-style pool, fitness center, clubhouse and resident lounge, an outdoor lounge area and fire pit, dog park, and Wi-Fi throughout all the common areas of the property. Each apartment unit will have high-end finishes, such as stainless steel appliances, quartz countertops and custom cabinetry.
The first apartments of Stillwater Double Creek are scheduled for completion in spring 2021, with work expected to be complete by summer 2021.
For the Record
HLR of Dallas is the project architect. Stillwater General Contracting is building the project. Development costs were not disclosed.View Original: https://product.costar.com/